Hair extensions are definitely the trend these days. You can see them being used everywhere like by celebrities and some other women who are part of the elite circles. Of course they are also used by ordinary people. They are undeniably just everywhere. Thus if you want your salon to beat the competition, you should make sure that your people or staff are adept in applying hair extensions. There are now so many agencies that are providing hair extension courses these days and you can easily avail of their services online. You might be in really physical classroom or maybe you can also just be taught online.
The important part in hair extensions is the application of course. Aside from the fact that you can learn about this if you will take hair extension courses, you can also get a rough idea below:
First thing to do is choose whether you will use the synthetic or the natural human hair extensions. Note though that with synthetic types, there are a number of limitations like you can't swim with them, you can't blow-dry them and so on. Thus if you can afford the natural type, you should prefer them.
You can consider the clip-in method in applying the hair extensions. Both synthetic and human hair can be used in this manner. You need to clip-in the hair extension at the base of your hair to add length of your hair. By far, this is said to be the most affordable manner in applying the hair extensions. However, you should know though that you need to do this every day or every time you want that long-hair look.
The fusion method is also another way to apply hair extensions. In this method, both synthetic and the natural human hair can also be used. What you will do here is treat the other end of the hair extensions and with the use of glue or keratin wax, they will be melted into your natural hair. Compared to clip-ins, this method is said to be more expensive. However, this can be used for a longer time as well.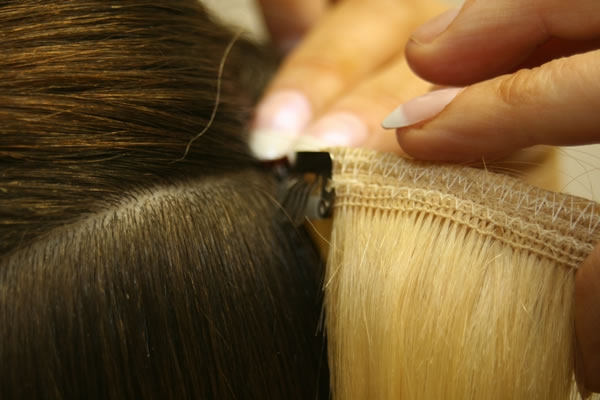 The important thing in hair extensions is that they will be applied as they should be. That is why, taking hair extension courses is really important as through these classes, you will become a pro in hair extension applications.
Author Bio – Kim Hunjan BSC, brand ambassador got GLhair, teacher for Belle Academy delivering accredited hair extension courses and salon owner