Small Business Money Management Tips for Success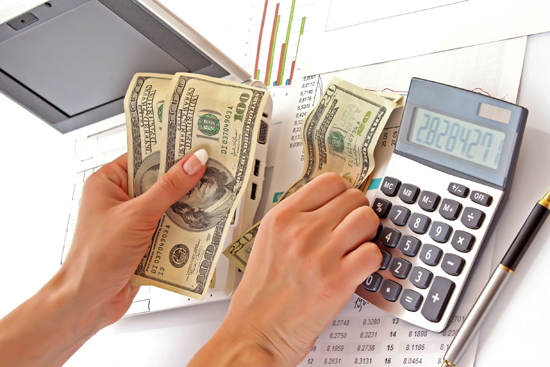 How to make the money work.
Cash flow is crucial to a small business. A healthy cash flow can be the difference between success and failure and yet many small business owners never master money management. If you're looking to ensure that you're on top of your finances to give your venture a great change of success then money management has to be a priority.
Check out these money management tips for small business success from Solution Loans.
Use debt wisely. Almost every small business will require the support of debt at some point in the process of getting from start-up to success. The key is to ensure that you don't borrow more than you actually need for the business and that the borrowing you commit to is affordable (more info here). Be wary of short term debt that comes with high interest rates and steer clear of anything that involves the payment of high fees.
Automate your invoicing. The process of invoicing is crucial to cash flow – if this is successfully, and persistently, managed then your business will benefit from a regular income. Automating the process of invoicing – and especially the process of invoice reminders – can be incredibly helpful when it comes to ensuring you have the income to make money management simpler to do.
Employ an accountant. Tax and VAT can be a complex process, even for the most experienced and capable financial brains. However, if you start getting into trouble with your taxes you could be faced with huge bills that make it impossible to successfully manage the cash flow of the business – and which could even drag it under. Working with an accountant will enable you to ensure that you remain on top of the figures. The right accountant will also be able to help you identify the most tax efficient systems and processes for your business, which can end up saving a lot of cash. 
Don't spend unless you have to. If you're surviving on minimal profits or you're a bootstrapped start-up then it pays to keep your outgoings and expenses to a minimum. You don't need to invest in shiny new offices premises if you've only just started out and the budget isn't really there, for example. And if you're thinking about paying for a PR firm it's worth looking at what you can do yourself with free social media marketing first.
Get smart about boosting your cash flow. If sales or interest starts to wane in the business do you have a strategy in place to help boost your profile and generate more income? Every business goes through slower times but if you're ready with promotions, discounts or a new product then you can often prevent too steep a drop.
Stay on top of the numbers. Money management is necessarily hands on in a small business where you are responsible for almost every decision that needs to be made. It's crucial to ensure that you know where the business is at all times, in terms of debt, turnover, employee costs and what you have in the bank.