How to Write an Amazing About Us Page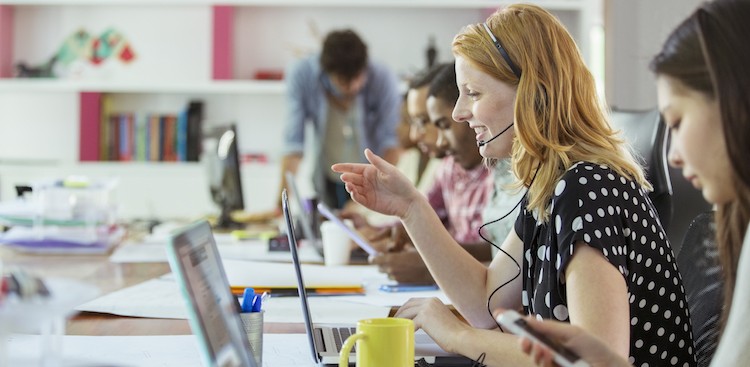 We all know that your company has to have a website since it's the best way to market your business and gain new customers in the modern age. But, while it's easy to write about the products and services you offer, a lot of business owners struggle when it comes to writing the 'about us' page. After all, you don't want to seem like you are boasting and put customers off and on the other hand, you don't want to seem like you know nothing about the industry you are in and for customers to think you're unexperienced.
But, the 'about us' page is one of the most important pages on your website. In fact, it is one of the top pages that gets viewed by new customers. That is why it deserves your full attention and you have got to get it right.
So, let's look at five ways you can get started and create an amazing 'about us' page that does your business justice.
Focus on Your Customers
It is easy to think your 'about us' page is all about your business; sure, you want to tell your customers about your experience and skills, but you also want to help them decide whether you are offering something that is of valuable to them. It shouldn't read like a resume or detail every single thing you have ever done. You want to sell your products and services and convince customers they should use your business. Focus on offering customer service and tell customers why you are the best one for the job.
Capture Customer Attention from the Beginning
On average customers will open spend a few seconds reading something before they decide whether to continue or not. That is why your opening statement has got to be strong and capture the attention of your audience straight away. You've got to hook the reader and make them want to read more about your company, otherwise you might lose their business. A great way to capture their attention is by asking a common question that people have about products or services in your line of business. This way they will read on to find out the answer.
Tell Your Story
You don't want your 'about us' page to be generic and like everyone else; you want it to stand out from the crowd and for customers to take notice of you. This is your opportunity to share your company or brand's story. Demonstrate how you are unique and be honest with your values. In addition, be sure to use conversational language and first-person speech to make it easy for your customers; they aren't interested in business jargon. It needs to be relatable and you can even include photos and short videos to keep it engaging for readers.
Let Reviews Speak for Themselves
Customers rely on reviews and ratings to make their purchasing decisions. They may even use reviews more than what you actually write about your business because it's feedback from those who have used your products or services before. So, use positive reviews to your advantage and let it speak for themselves. Link to review sites such as Yelp or Facebook on your 'about us' page and show customer testimonials.
Update and Refresh
Consider your 'about us' page a work in progress. You want to show your achievements as you go along with your customers, whether you have formed a new partnership or won awards. So, you should always be updating your page to keep up with these achievements and add new reviews that are going to reflect well for your business. Plus, use Google Analytics on a regular basis to see what is working well for your website and you can make adjusted to your 'about us' page to complement the results.
It can be difficult writing an 'about us' page that you are happy with, especially if writing isn't a skill you are confident in. That is why you should consider the medical marketing experts – Azuri Group. With the relevant marketing skills and experience, you can make sure your 'about us' page fits your business perfectly and is updated on a regular basis to drive customers to your website. This way you can get on with what you do best and make sure your business is successful.