When In Need of a Public Speaking Coach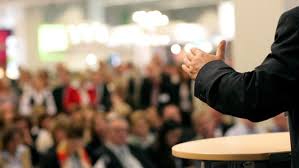 For people who have to deliver public speeches as a requirement or part of their work, they have options of learning the art. They can learn the tricks of the trade from public speaking courses or through public speaking coaching. Before you hire a public speaking coach, you have to know what qualities to look for. The following are the most important ones:
 A Solid Understanding of the Basics
A good coach should have a solid foundation of knowledge when it comes to public speech as a craft. You have to make sure that he's able to speak well himself. It is said that the best coach is one who may not have advanced public speaking skills but he or she should be someone who knows how to use his or her basic skills in a more advanced manner.
Good Eye for Details
It is necessary for a good coach to have a keen eye for details. This will enable him or her to see instantly any error for it to be corrected as soon as possible. A good coach should also be able to point out the selling point of every speaker he or she coaches. It enables the coach to transform this into the speaker's X factor for him or her to have a good command over the audience.
A good coach knows how to empathize.
It is important for the coach to be able to empathize with his or her students. He or she has to be able to look at things in the perspective of the learners. It's necessary for the coach to customize the program and the coaching style according to the needs and the mental, emotional, and physical conditions of the learners.
Given these skills and qualities to look for in a coach, you do need to conduct a research to find the best one among your options. You can search online for public speaking coaches in your locality. You can ask your friends, family, colleagues, and even neighbors for referrals. This is the surest way to finding a highly skilled public speaking coach. Remember that you can only learn speech the best way when you are trained by a highly skilled professional coach.