How to Remain Productive in a Shared Office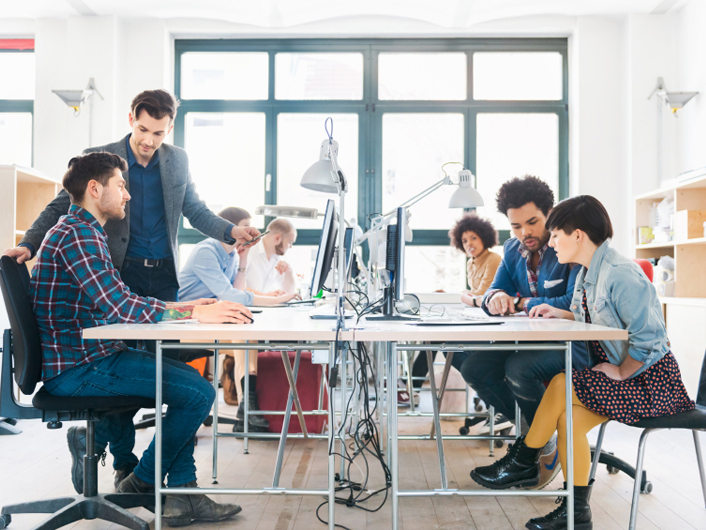 These days, even without huge capital, you can have an office where you can carry out business functions effectively and efficiently. With a shared office space for rent like Common Desk, you will have a dedicated space while keeping the costs down. If you plan to work in such spaces, keep on reading and let me share with you some of the best ways by which it will be possible to remain productive.
Interact and Engage with your Co-workers
You need to socialize with other people in a co-working space. This will not only lessen boredom, but will also allow you to take advantage of knowledge sharing. It's also a good way to network. You might even find new opportunities simply by talking to other people. You will also enjoy a stress-free environment, and in the end, become productive.
Participate in Workshops
A lot of co-working spaces, including https://thecommondesk.com/, regularly hosts seminars and workshops featuring key resource persons. This will not only make you more productive, but will also broaden your knowledge in a specific field. Sign-up for events that you find interesting. This will be an opportunity for continuous learning. Plus, it can also be a chance for networking.
Rent a Private Office
In most instances, a shared office will offer private rooms, although they are more expensive compared to working in a common desk. This is great for people who would like to have privacy and who find it hard to concentrate when they are surrounded by others. These private offices will also offer a great place to meet clients and make a good initial impression.
Have a Routine
By having a routine and being disciplined, you will become more productive. You do not need to have a boss who will command everything that you have to do. You need to be proactive in creating a routine that will work best for yourself. Once you have a routine, you need to do your best to have it religiously followed.
Emphasize Effective Communication
Communication is important in effective functioning and achievement of goals. In turn, this will also make the workplace more productive. There should be a communication system that will allow employees to have interaction. It also establishes hierarchy and will make sure that the employees are reaching out to the right person if they have concerns.
Take a Break
According to studies, to be effective at work, you need to take a break at least once every 90 minutes. This is especially important if what you are doing are routine tasks. This is a great way to eliminate boredom, and hence, become more productive. Also, when you lack movement, your energy will decline. So, take time to get out of your desk once in a while.
If you are in a co-working space, pay attention to the things that have been mentioned above and they will surely have a positive impact on your productivity. By doing these things, you will be able to accomplish more without compromising the quality of the outcomes.