A telehandler offers a flexible and sturdy hand to many tasks within a construction project. Its flexibility isn't just constrained to how you use it as it was built however, with multiple telehandler attachments offering greater flexibility of use and an effective way to solve multiple problems that can become apparent on a construction site on any given day.
Whether you are looking to create a sweeper, loader or a crane through attaching various devices to your standard telehandler, there are accessories that make this an achievable goal. Here we take a look at a few options of telehandler attachments and what they can offer you.
Fork Extensions – There are plenty of instances on a construction site where your telehandler can perfectly handle the movement of materials from one area to another, or lift equipment and other materials to be worked on at a higher level. Sometimes there is the need to move longer, and heavier loads though. When this is required, the fork extension attachment provides a greater length to the forks already present, with steel restraining straps, meaning you can move longer and heavier loads without having to worry about potentially damaging the materials.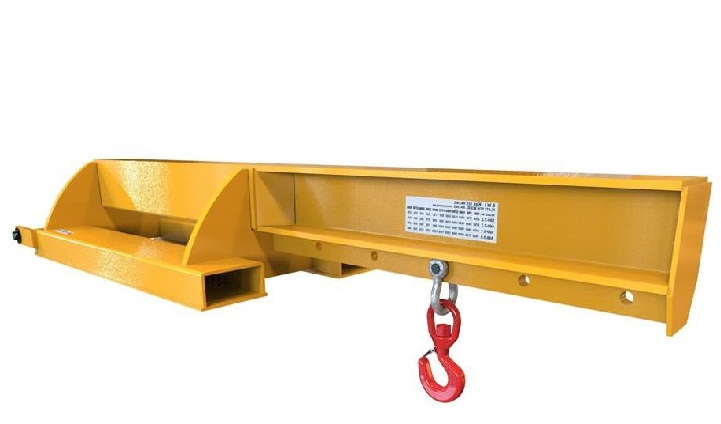 Bucket Attachment – The general-purpose bucket attachment can work wonders for a variety of basic functions across a construction site. It'll help you quickly, and easily clean areas of a site that is full of debris, carry materials and equipment from one location to another and many other applications. Whether you require a telehandler to perform clean-up, to load materials, dump or carry, the bucket attachment allows you to do so. The sturdy frame allows for long-term resistance to wear and tear and its suitable for a range of industries.
Lifting Brackets – A lifted bracket offers your telehandler the chance to provide a sturdy and robust attachment that can handle heavy-duty, suspended loads. This is an ideal attachment if you have to work with heavy suspended loads within tight and constricted areas, usually up to 1000kg in weight. The fork mounted lifting bracket is fitted onto pallet forks, locking into place and allowing you to utilise another flexible attachment.
Sweeper/Collector Attachment – The road sweeper telehandler attachment offers assistance to those who require equipment to maintain roadways on construction sites and to keep areas of public roadways and buildings on the perimeter of construction projects, free from debris. The attachments has the function to sweep debris, collect it and dump it in a different location, functioning like many other cleaning attachments in one, all-purpose attachment. On a work site where debris is a constant hazard, having a competent sweeper can add value and effectiveness to a workforce.
These are just a few telehandler attachment options; each giving a flexibility to your working life that could make a real difference to the productivity and effectiveness of your staff on a day-to-day basis. From offering stability in heavy lifting tasks, greater width for long and heavy loads, or just an effective cleaning tool, the flexibility of a telehandler should never go unnoticed.